22 August 2017
I came across Vanessa's work for the first time in 2016 at West Dean College in West Sussex. She was exhibiting her wonderfully decorative creations at their summer Design and Craft Fair.
Vanessa's work really stood out for me, and I have been coveting it ever since. Breathtaking was my first reaction, followed closely by sheer admiration for the patience Vanessa must possess as she explained the process for making these beautiful pieces (check out her video and you will understand). As I watched other visitors wander up to her stand, the responses were remarkably visceral and it is this physical reaction which flowers and art has the ability to stimulate in each of us.
Vanessa's interpretation of flowers as a ceramicist is why we have chosen to dedicate our first 'artist's interview' to her work. We hope you enjoy it.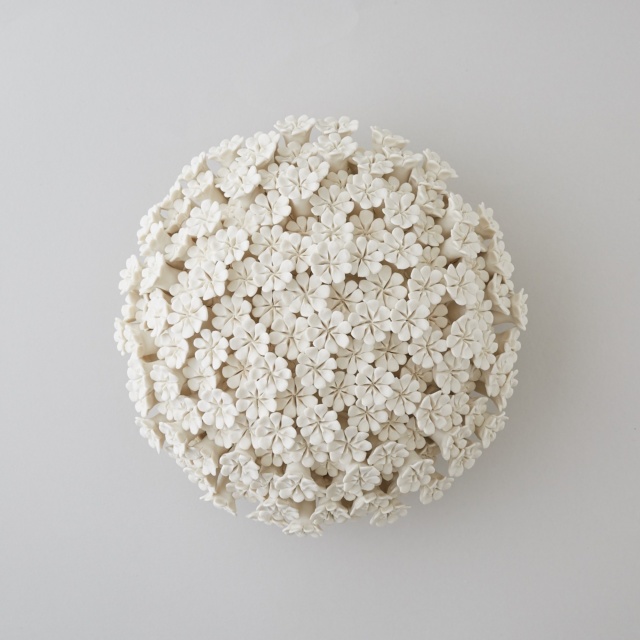 What brought you into ceramics?
I did train as a ceramicist, graduating from the Royal College of Art in 1989, but gave up my practice in the mid 90s when I started working as an interiors stylist and then as a graphic designer. Three years ago I rediscovered clay - walked out of my full time office based job and haven't looked back!
Where do you take your inspiration from?
I adore flowers obviously. Their structural beauty and forms offer endless possibilities with clay. I love exploring artists and designers who have represented flowers and gardens over the last few centuries, I'm always trawling through second hand bookshops to find unusual botanical illustration books for example. I also get inspiration from travel - I recently went to see the water lilies in the Okavango Swamps in Botswana. Magical!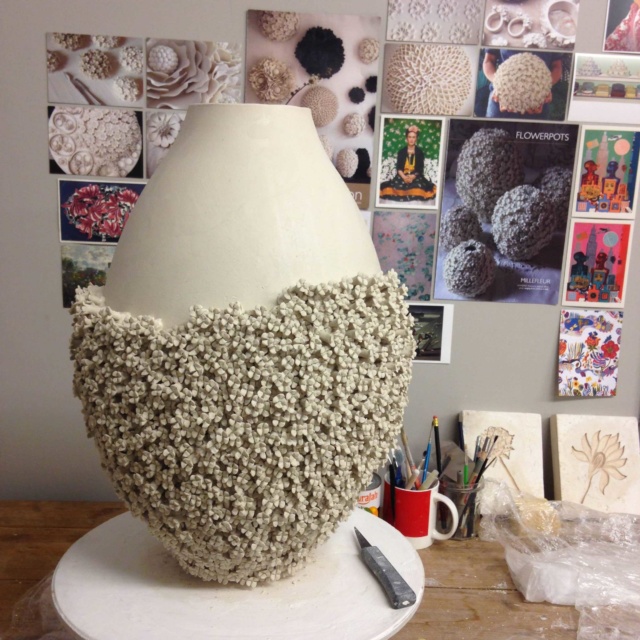 I adore flowers obviously. Their structural beauty and forms offer endless possibilities with clay.
What advise would you give to budding ceramicists out there?
It's a fantastic medium but one that requires space and equipment. It's not for the faint hearted - it's unpredictable but that's what makes it thrilling! 
How has social media influenced your business?
So much. Back in the late 80s and early 90s there was no social media - it was hard work getting noticed and everything took longer! I love the immediacy of Instagram and being able to share work in progress.