10 April 2019
Founded by a group of leather craftsman in 1848, LOEWE's master artisans combine traditional techniques with new technologies and modern ways of thinking. Craft is, however, at the essence of LOEWE and their main inspiration.
Since its foundation, LOEWE has nurtured the talents of artisans in pursuit of quality. It recognizes the importance of craft in today's culture by working with international artists to explore form and material.
In staging its annual exposition at the Salone del Mobile furniture fair in Milan, the world's most important design event, LOEWE has taken this vision one step further. It has challenged traditional artists from around the world to work in a new medium – leather- which will put traditional basket makers front and centre by casting them in a contemporary light.
The LOEWE website introduces each artist asked to present work for the exhibition of basketry where they bring knowledge of their discipline and distinct styles to the project.

The result, a gallery of exclusive objets d'art that will be displayed during Milan's Salone del Mobile 2019.

In February, London Flower School were invited to Ibiza and Madrid, in Spain, to work with LOEWE on a photoshoot for the promotion of this ambitious event for Salone del Mobile. The brief: to reflect the beauty and simplicity of the craftsmanship of the baskets through Ikebana – the ancient Japanese art of flower arranging.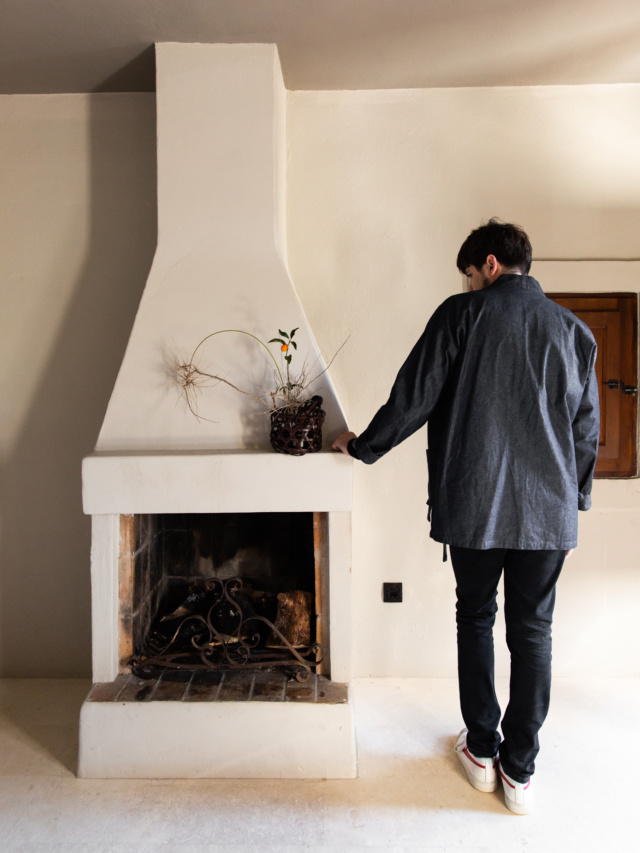 As a craft, Ikebana is a disciplined art. The simplicity of the arrangement enables the practitioner and observer alike to inspire beauty in all art forms. Bringing the craftsmanship of the LOEWE baskets together with this earliest form of floristry was an amazing opportunity for LFS and we were therefore delighted to be involved in a project that inspires talent and innovation for the future.

Ikebana arrangements: Wagner Kreusch
Photography credits: LOEWE, Nacho Alegre, Marcelo Deguchi
Set design: Cobalto Studio